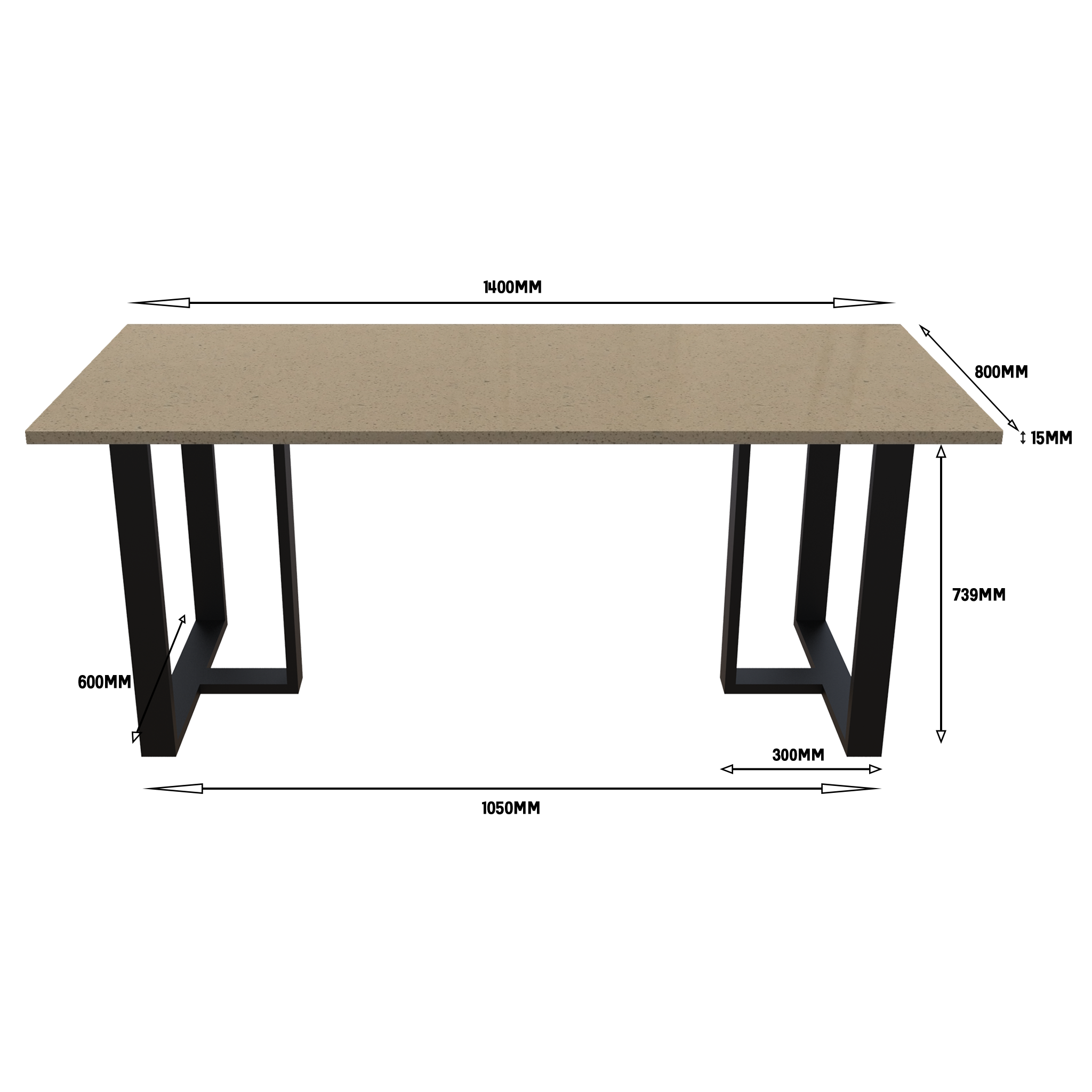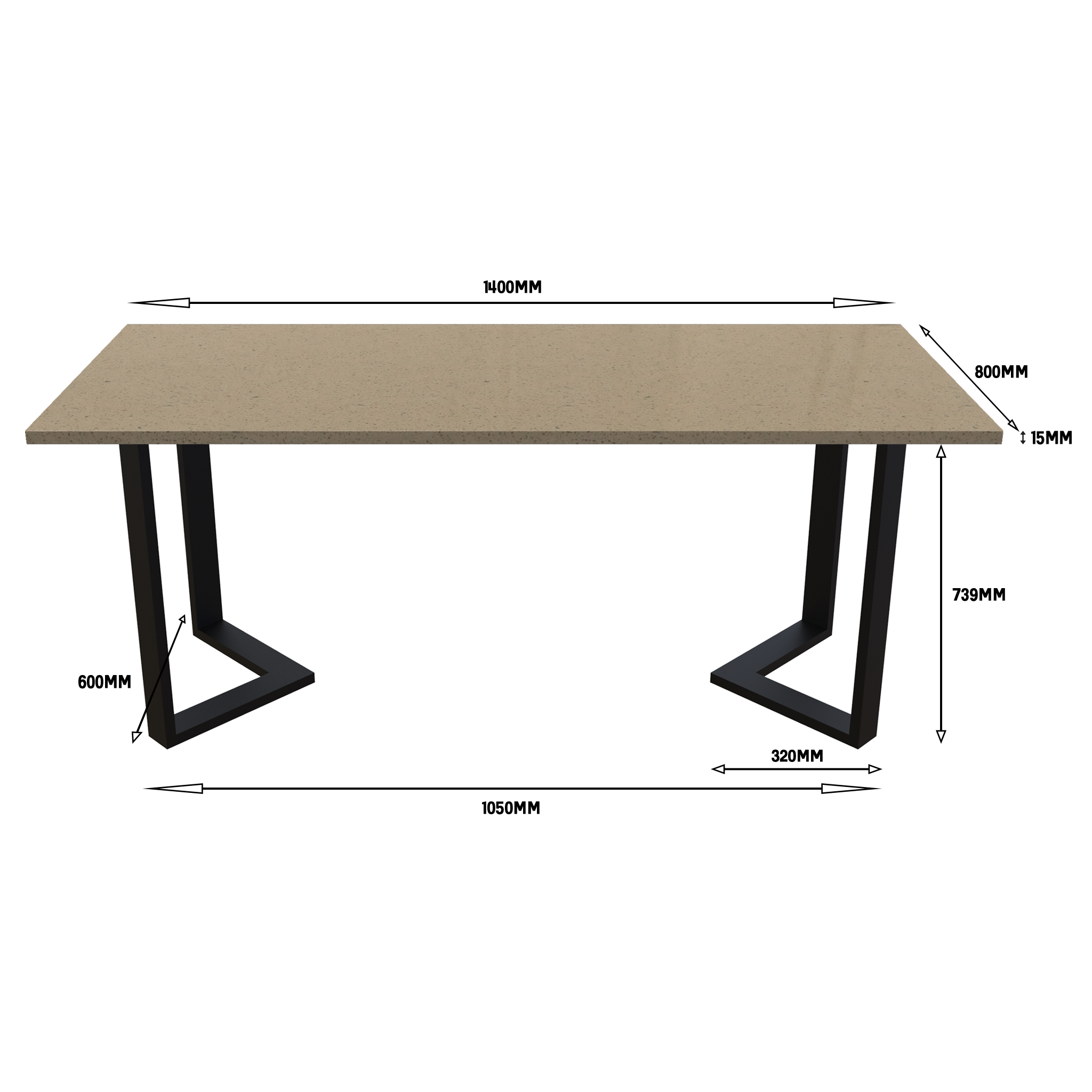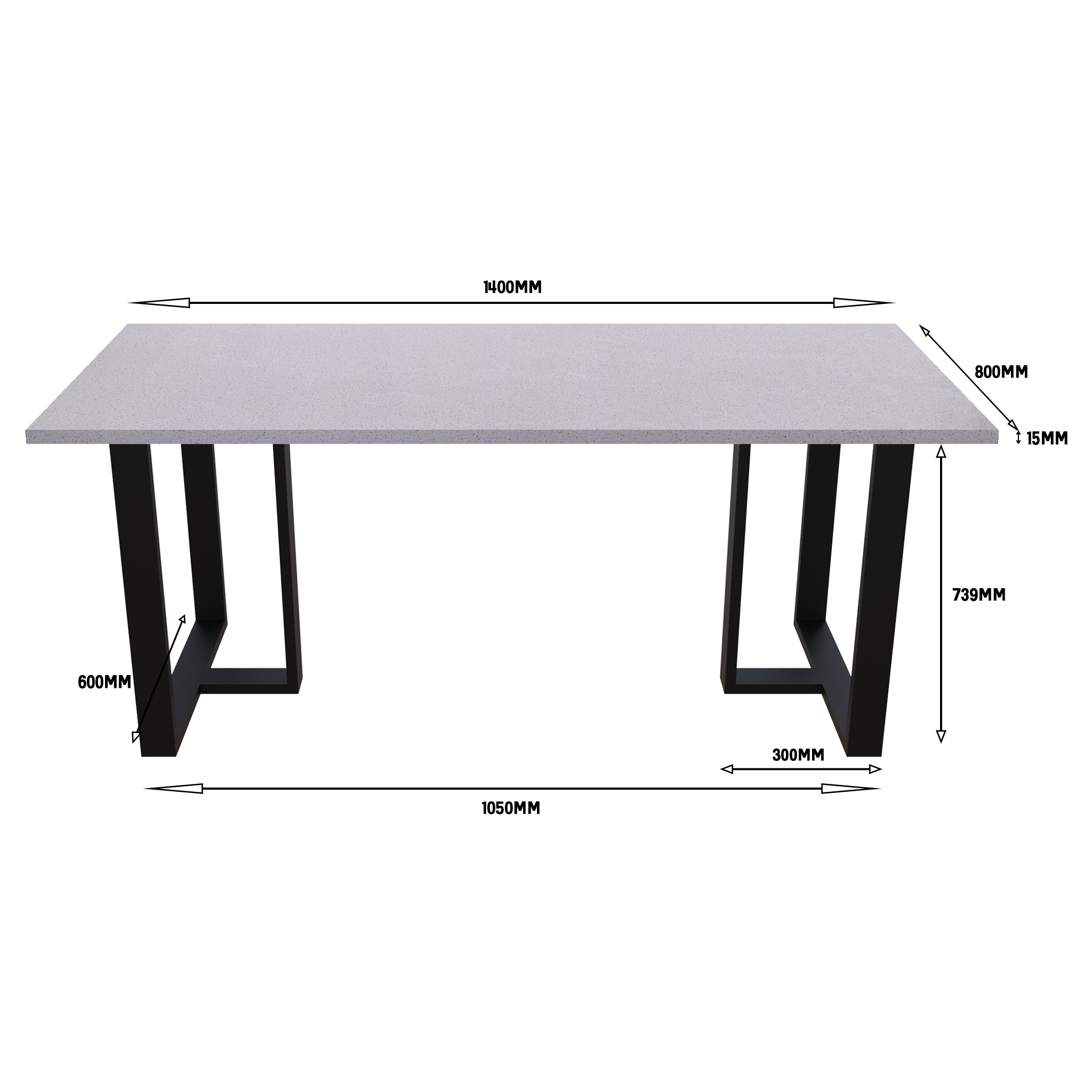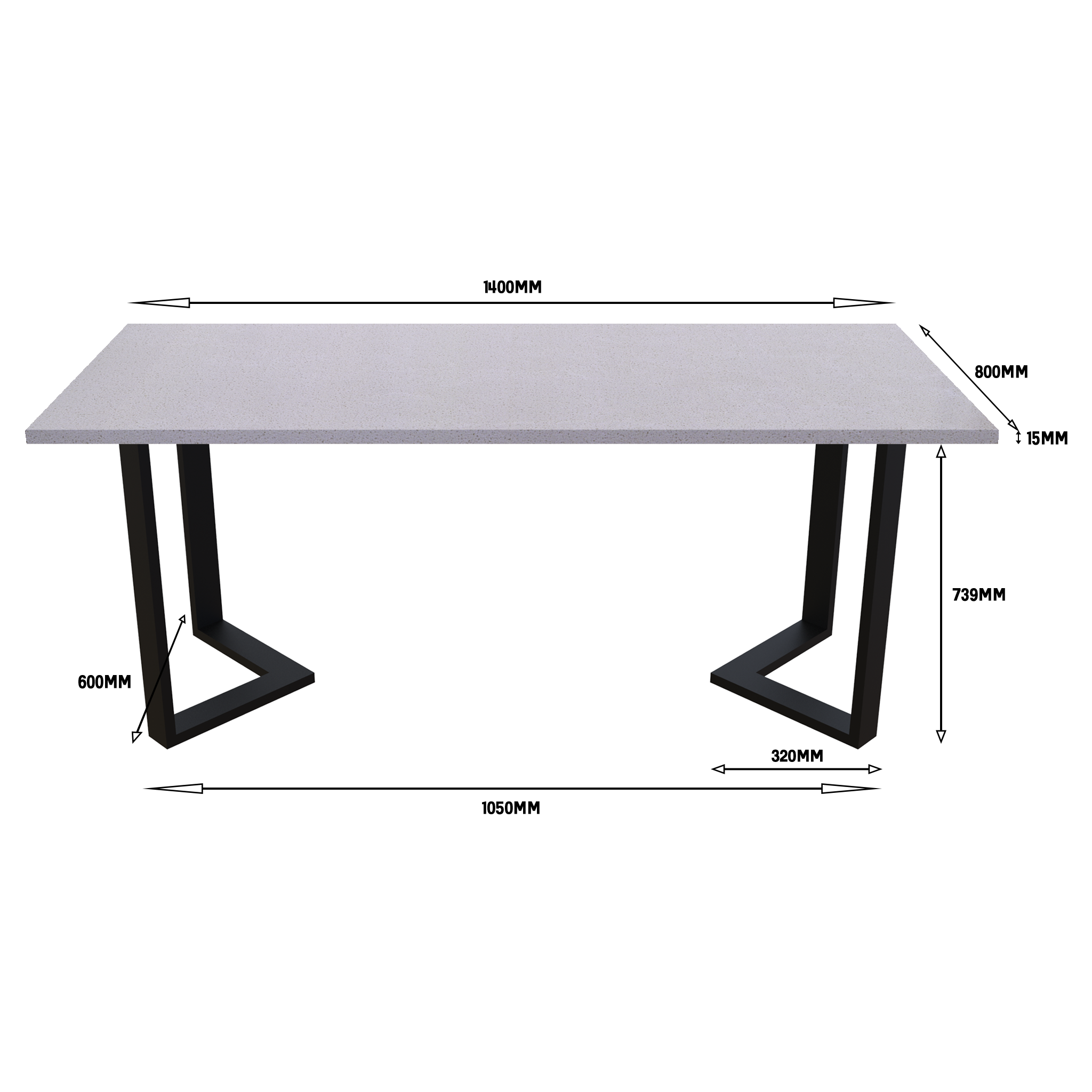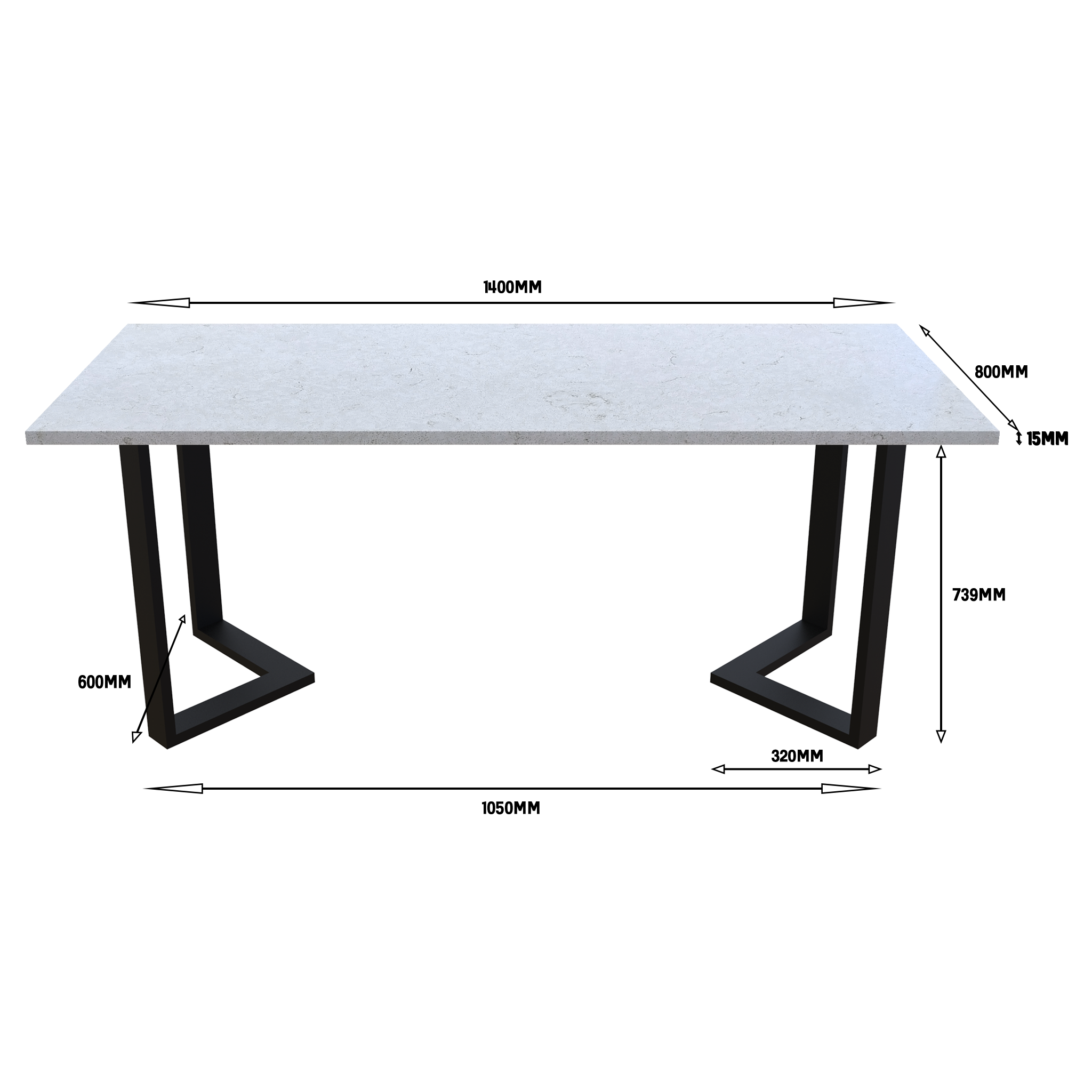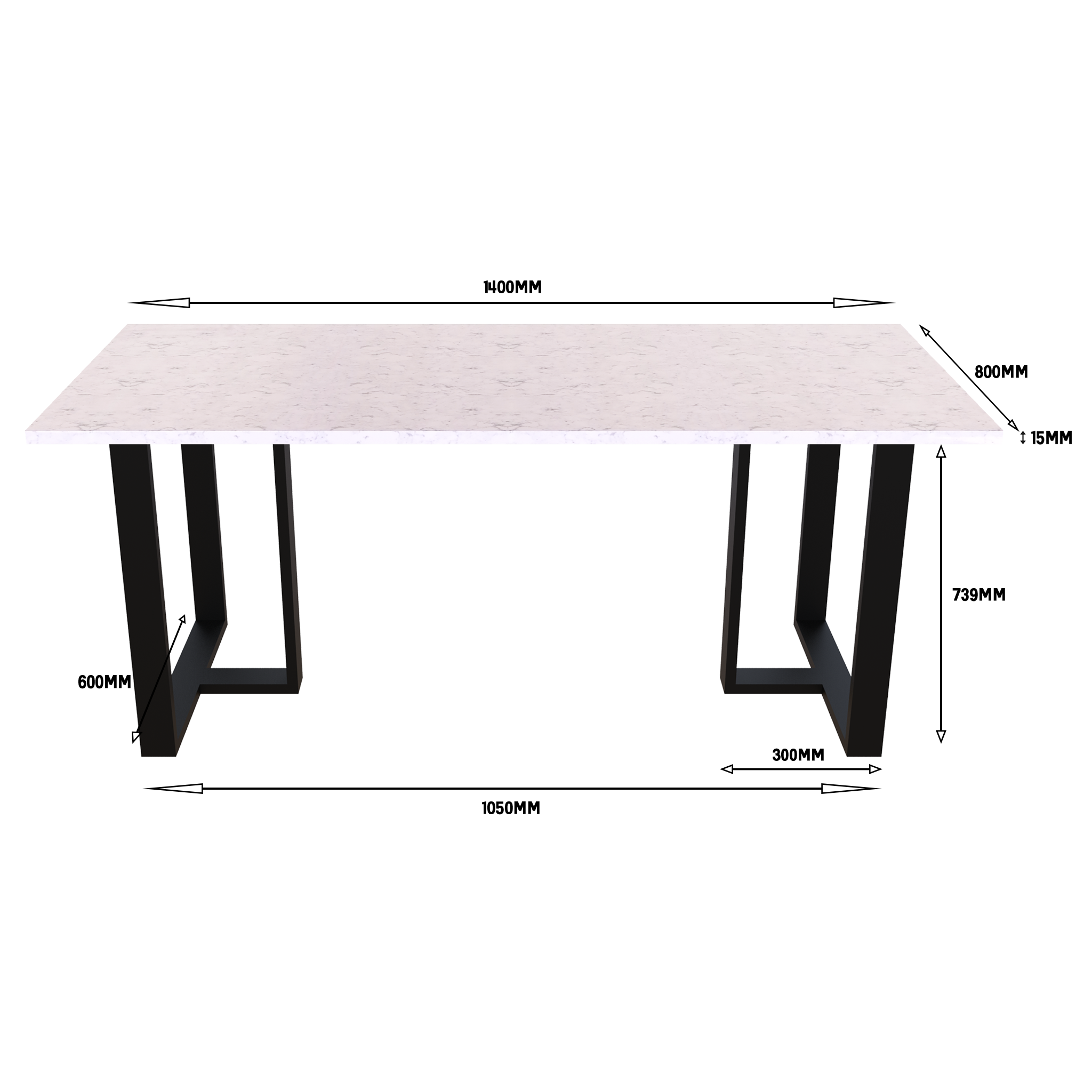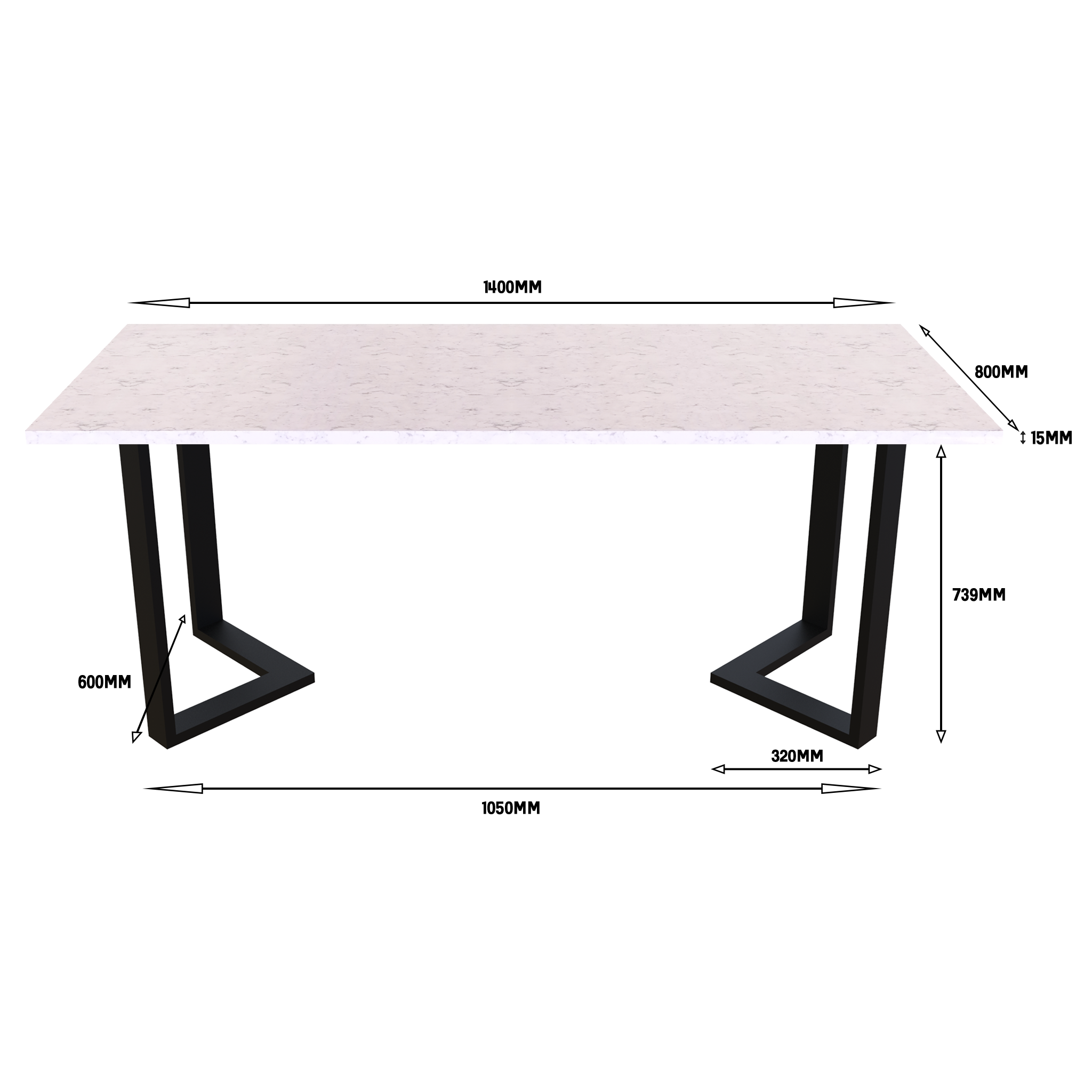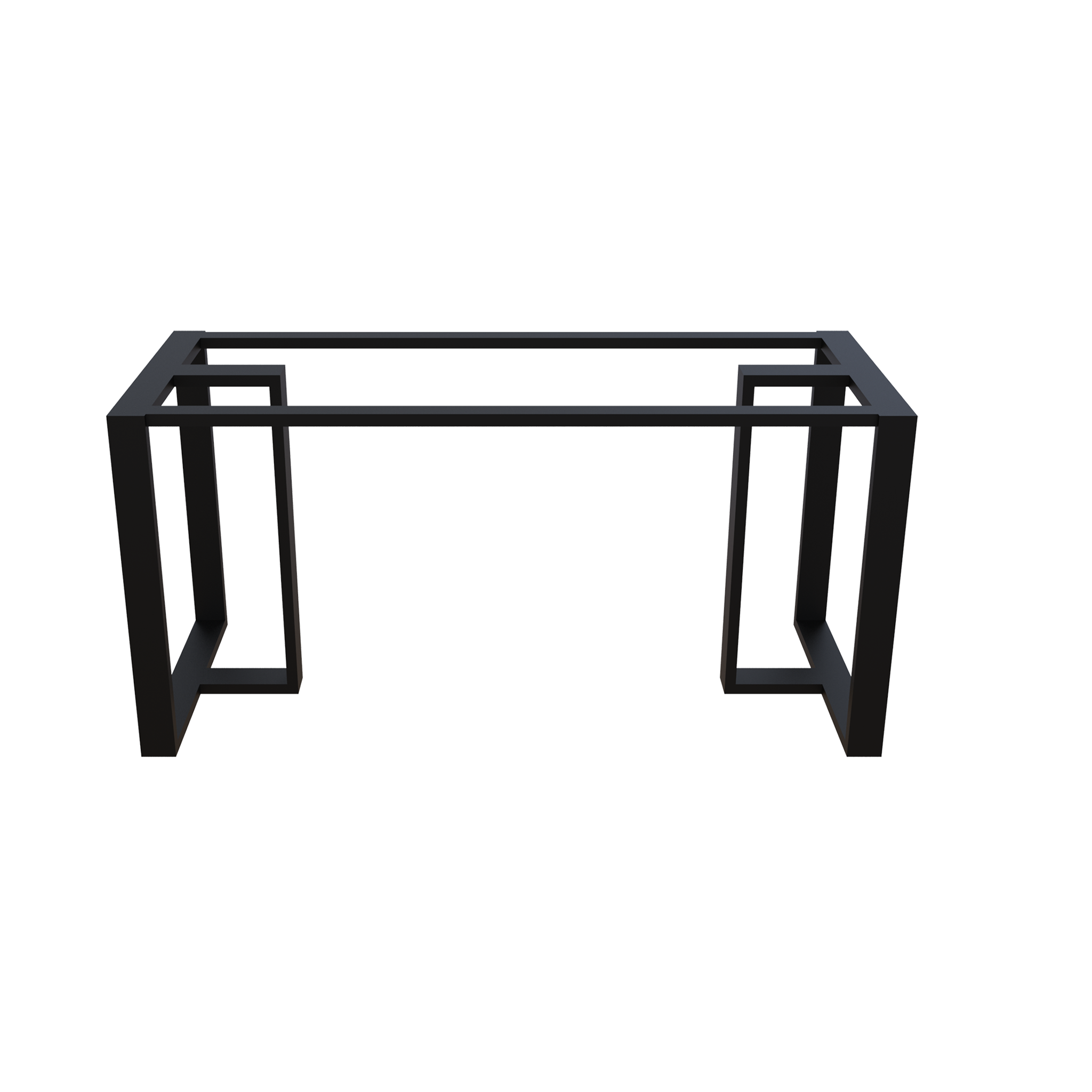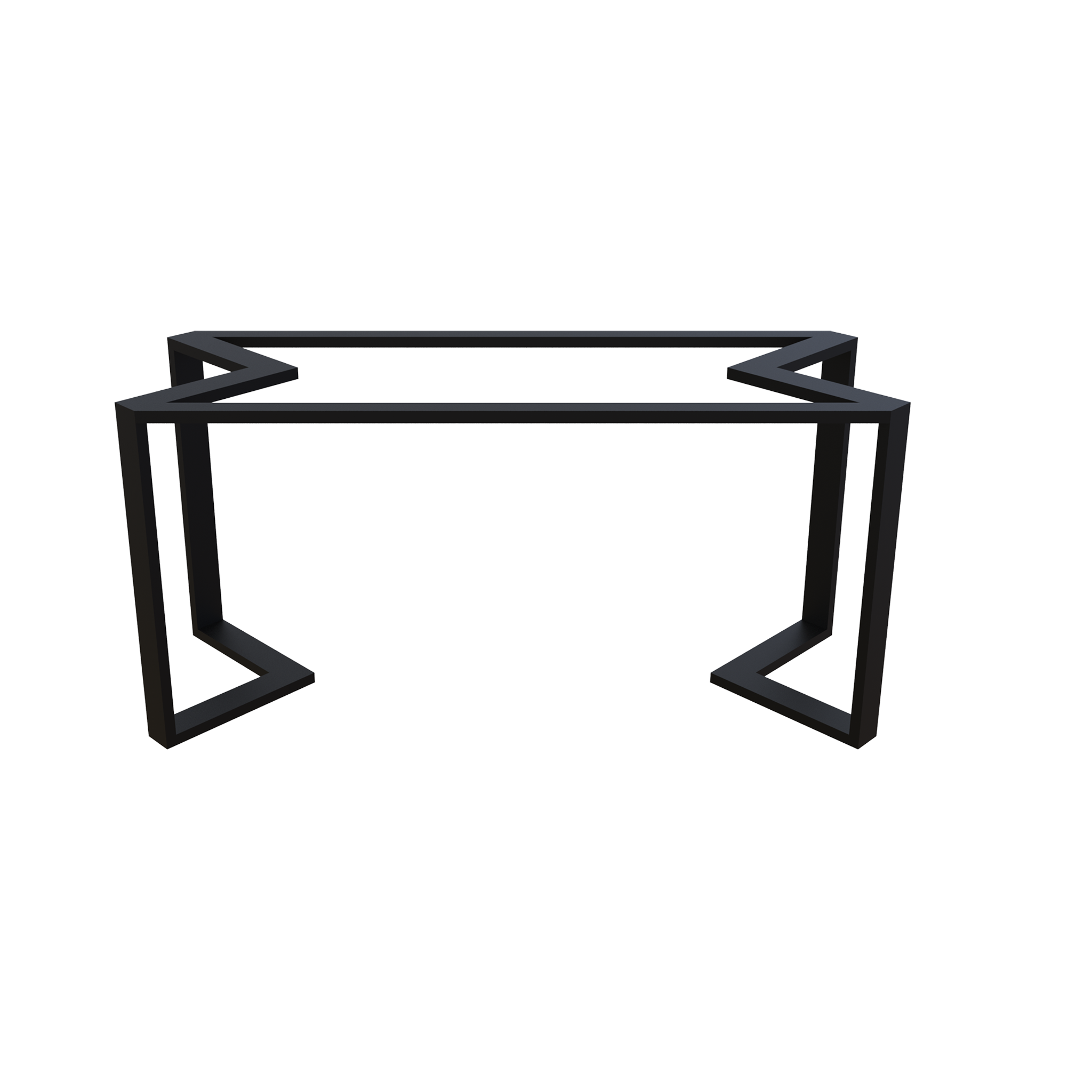 ON SALE!
Quartz Dining Tables
$1,250.00
$675.00
Quartz Stone
Dining Table
1400(L) x 800(W) x 739mm(H)
Free Delivery & Installation

Quartz
Quartz is a premium engineered stone, made from 85-95% crushed quartz and a resin binder. The colour of a quartz countertop comes from the resin used to bind it together. Some designs are created by adding small amounts of recycled glass or even metallic flecks. It is with these components, quartz can be created to look like natural stone.
Profile
The flat polished Quartz stone is 20mm in thickness.
The slender and classy iron frame is coated black with sandy finishes and is easy to maintain.
Adjustable Feet
The side table comes equipped with 6 discreet adjustable feet for any micro adjustments to ensure maximum stability.
Bianca Ibiza
Honey Taupe
Light Crema
Luna White
Paradiso White
Top Material: Quartz
Top Dimension: 1400(L) x 800(W) x 20mm(H)

Frame Material: Iron coated with sandy black finishes
Frame Dimension: 1050(L) x 600(W) x 739(H)

Table Dimension: 1400(L) x 800(W) x 759mm(H)
Delivery: Available Monday to Saturday
Return Policy: 30 days return policy
Cancellation: At least 3 days before confirmed date of delivery