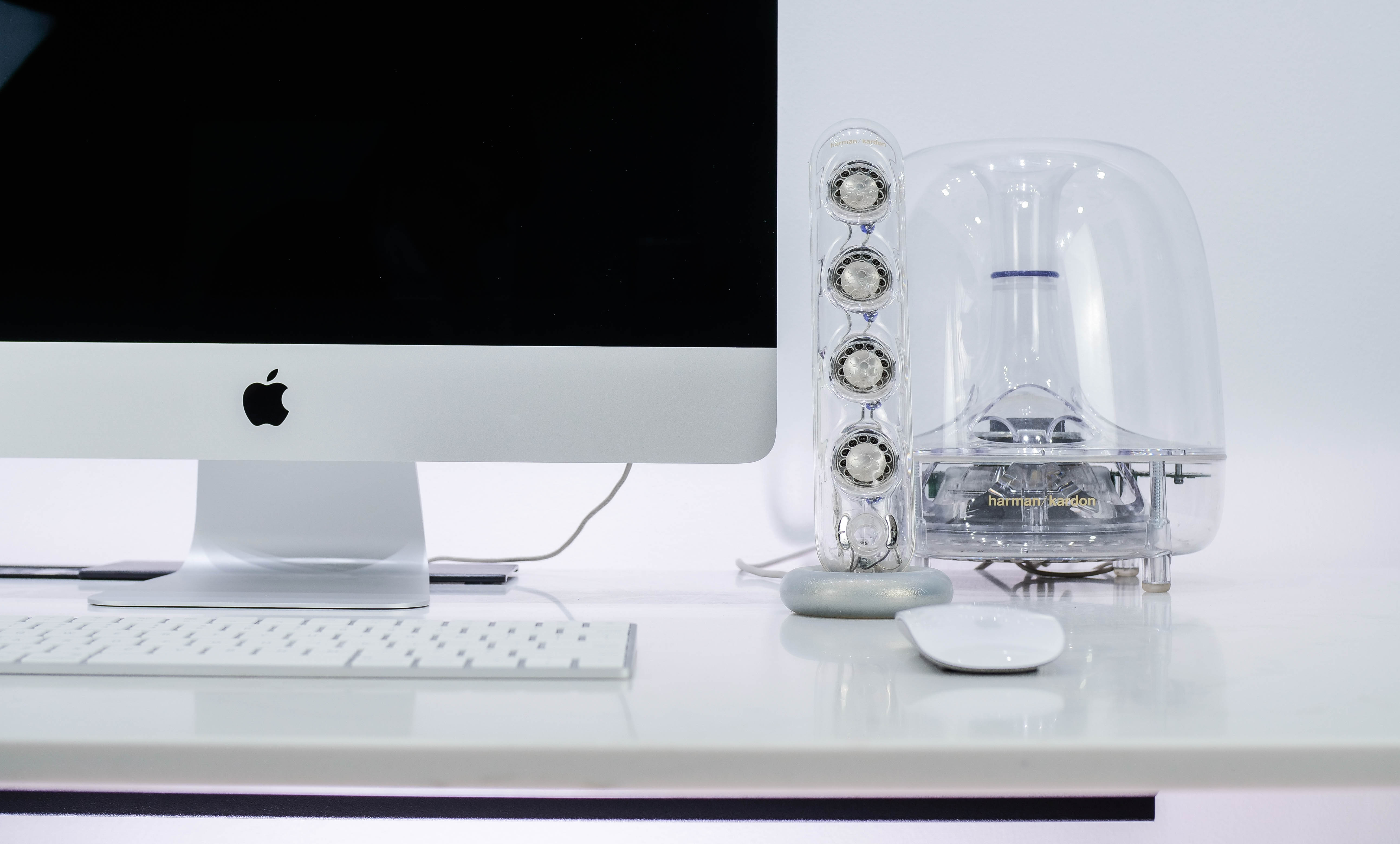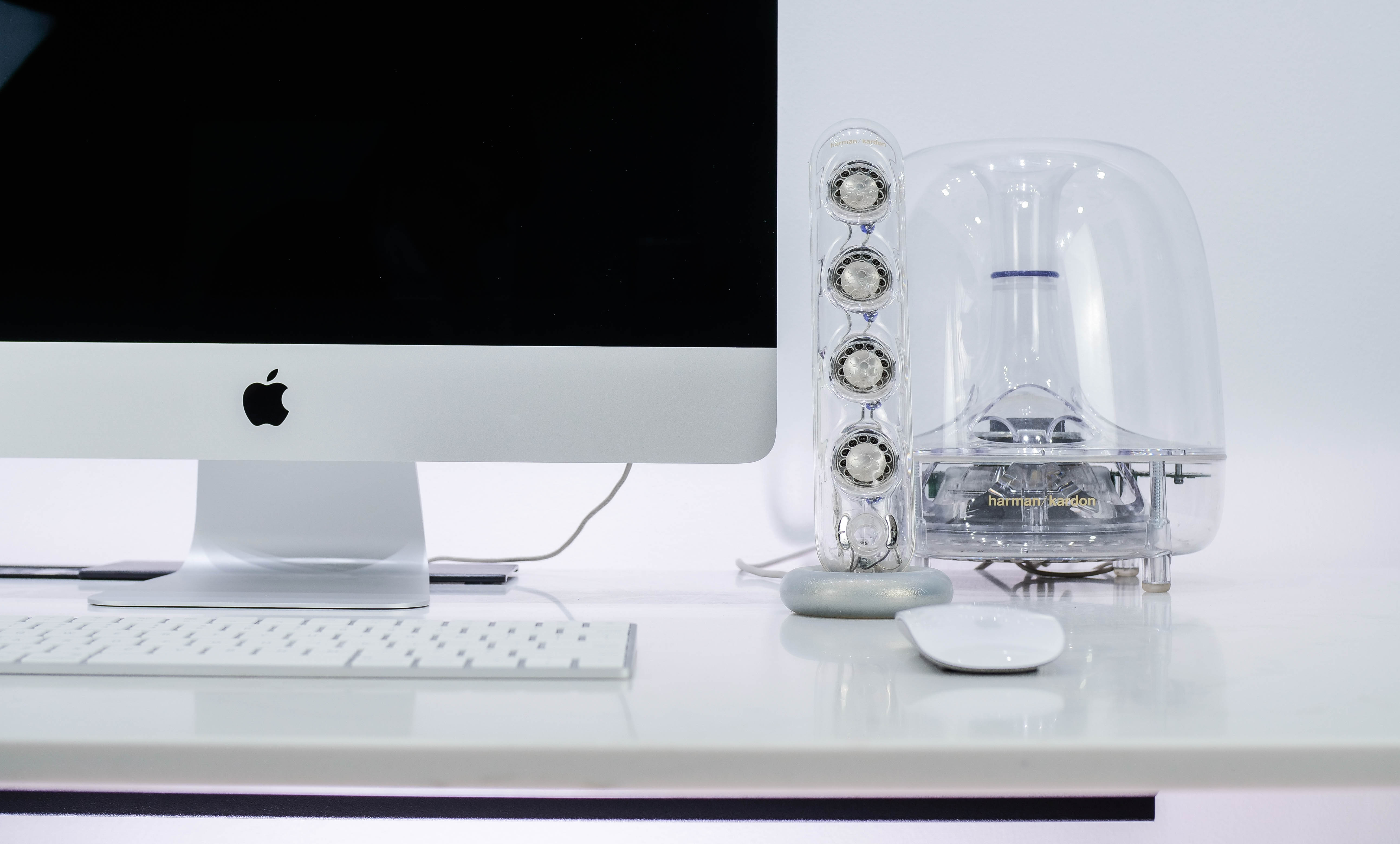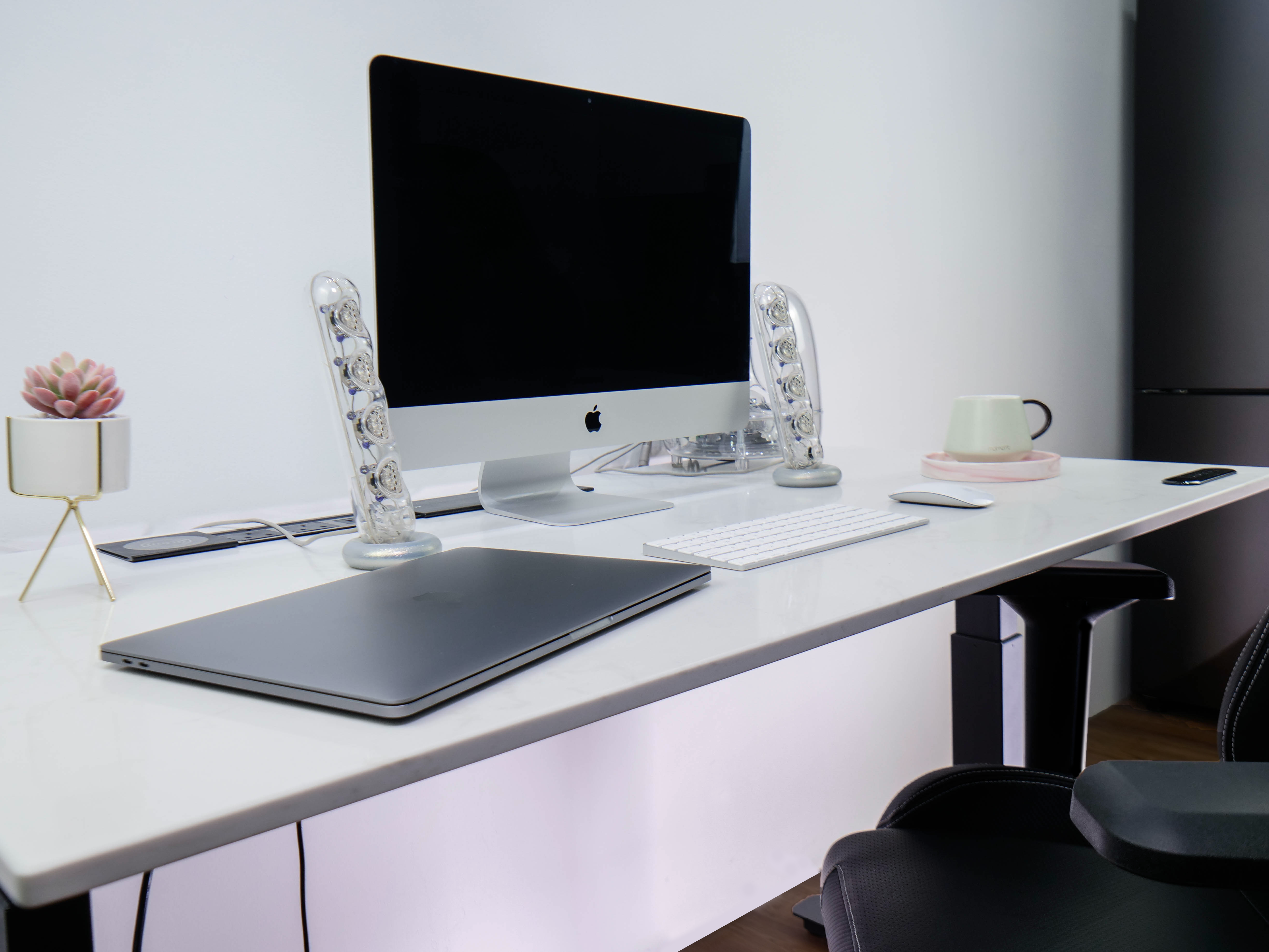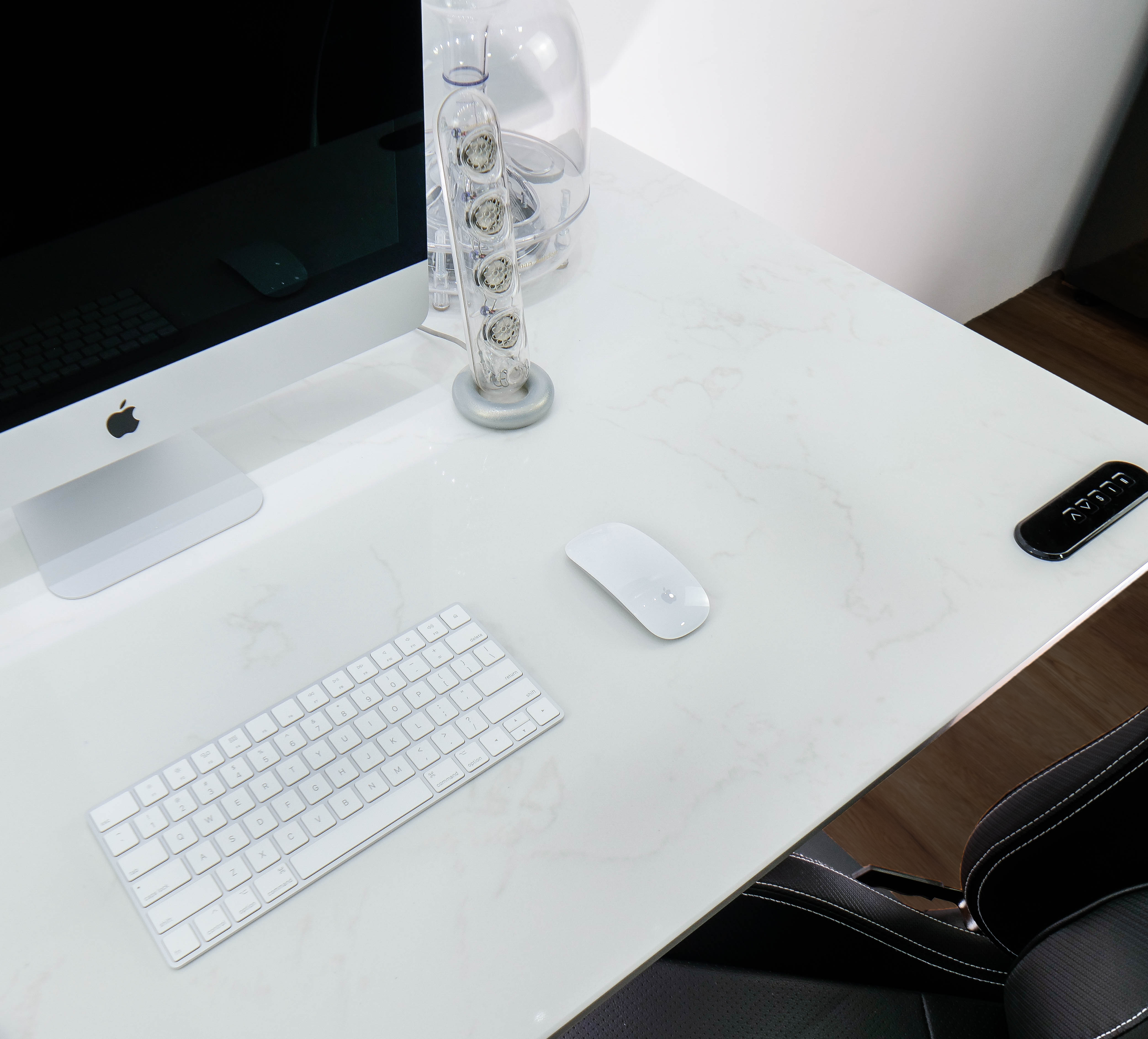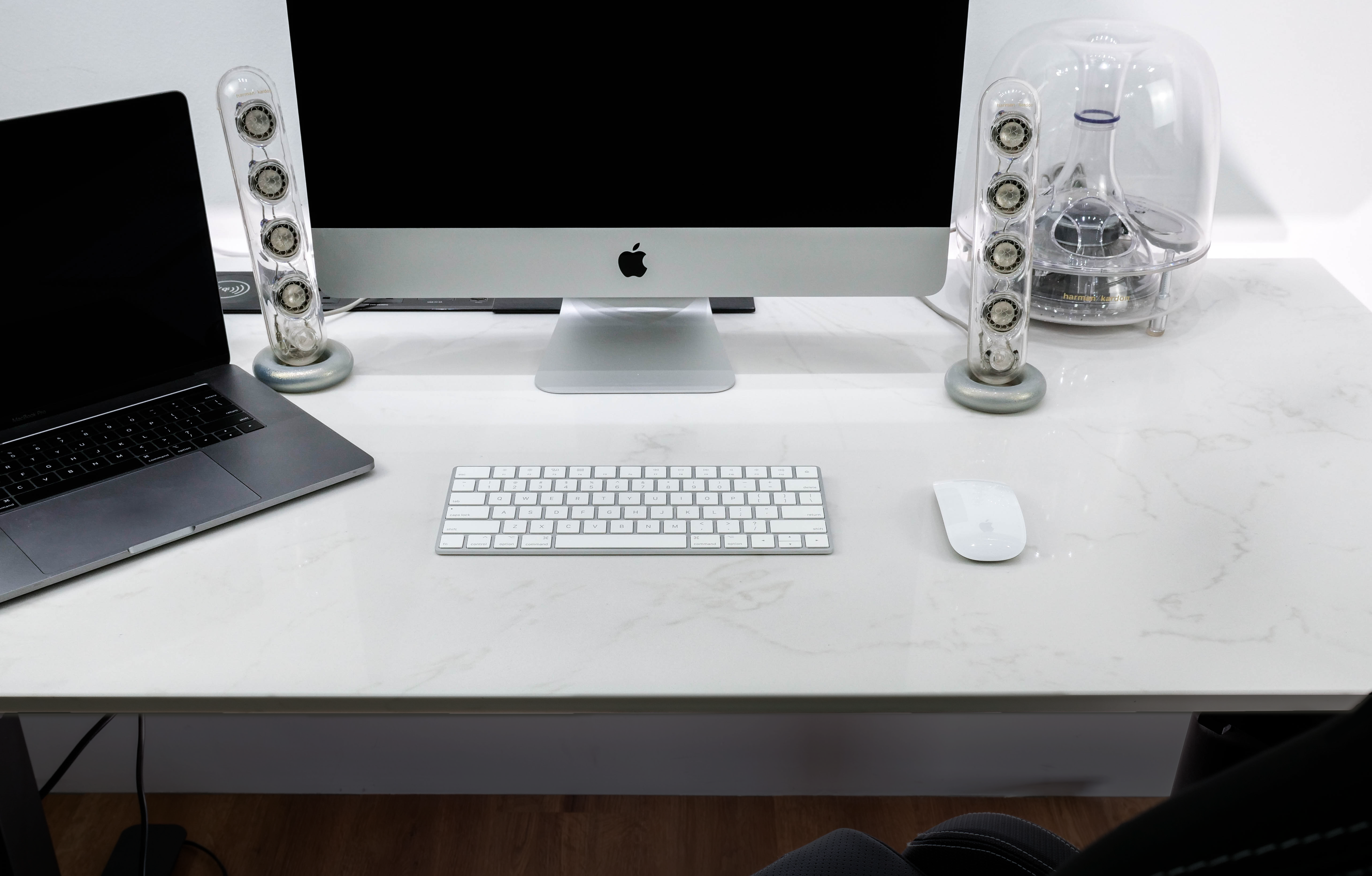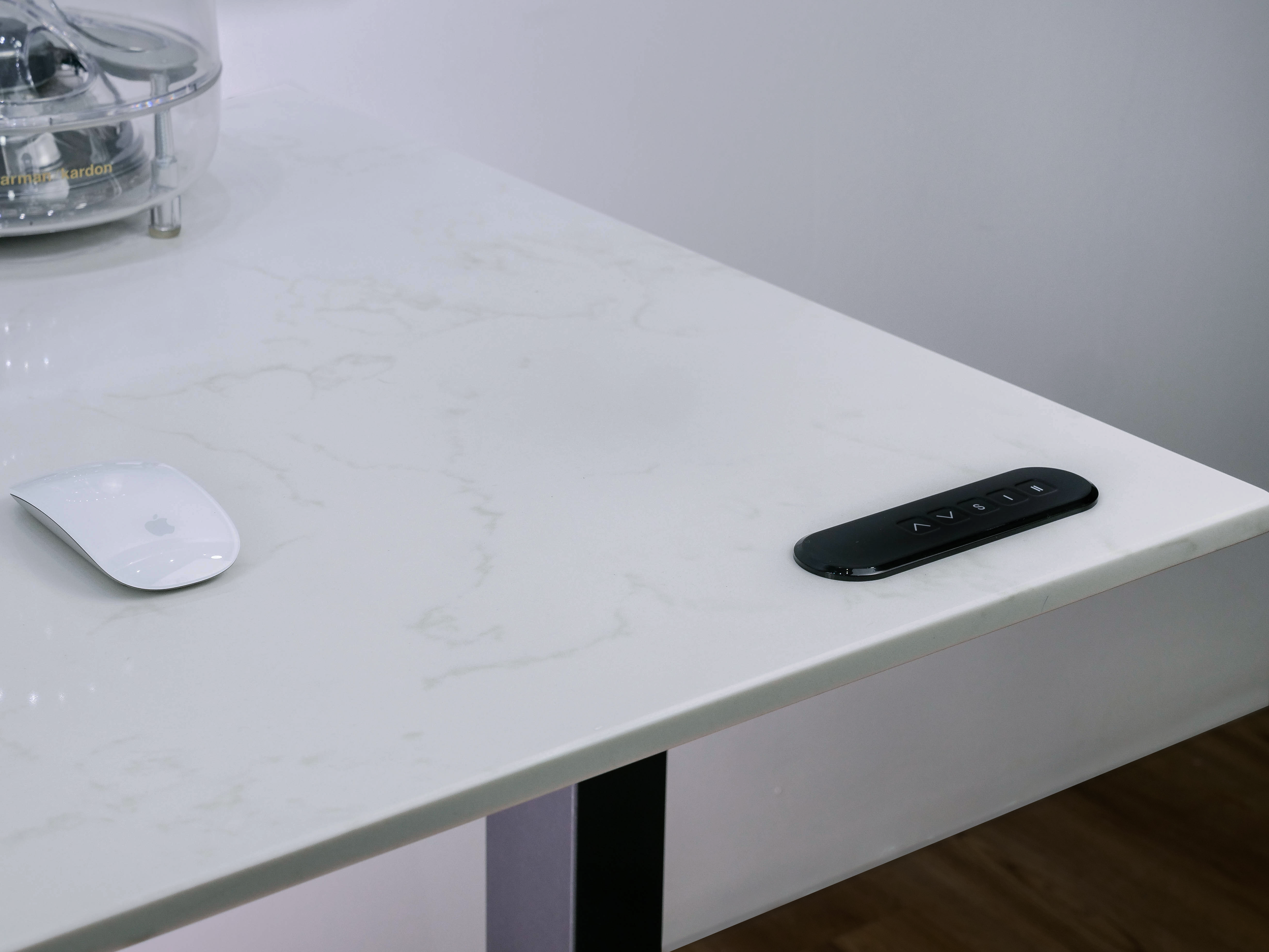 Handcrafted For You
Each tabletop is precision-cut and handcrafted from a full stone slab and polished by our in-house specialist. This means you have the choice to have your control panel and power hub slots cut somewhere else on the table. Leftie? No problem.


Beautiful Tabletop Designs
With over eight tabletop options, two frame colours and multiple profile edge finishes, you're sure to find a design that you'll absolutely love.
NSF-Certified Anti-microbial
This means that it's good enough to be used for food preparation. We're not kidding. In fact, it's the same material used for thousands of kitchen countertops in Singapore. How clean do you think that wooden table is?
Integrated Power Solutions
Hate dangly plugs that look out of place? We've got your back with our integrated power hub. It features a Qi wireless charger, two three-pin power plugs, two USB-A ports, a HDMI port and a CAT5 network port.

Touch-Sensitive Control Panel
Our touch-sensitive control panel for height adjustment is built right into your tabletop. You can programme your preferred sitting and standing heights and easily switch with the touch of a button.
Child-Friendly Features
Keep your loved ones safe with our safety features. These include a locking feature to prevent accidental touches and an anti-collision system that backs off when it detects any bumps during height adjustments.
Stop Crying Over Spills & Stains and Knocks.
A table is meant to be tough and sturdy - especially one in the $1000 price range. Stop fretting over every little "accident". Quartz is highly resistant to stains, heat, scratches and impact.
Motors That Lift Everything (up to 140kg)
The duo heavy-duty motors will carry almost everything you place on it. From multi-monitor arrays, to water-cooled CPUs, to your precious audio equipment, UNIQ can easily handle it all.
Experienced Quartz Specialist
Even though UNIQ is a new launch, the team behind it has experience installing thousands of quartz countertops and feature walls across Singapore. We are here to assist if you require any clarifications.
Every UNIQ Standing Desk comes with 3 years warranty that covers:

Quartz tabletop from manufacturing defects

Motors responsible for height adjustments

Iron table frame
Every UNIQ Standing desk tabletop is handcrafted by specialists from our parent company, Aurastone Pte Ltd, a veteran in the stone fabrication industry. We have worked closely with some of the best interior designers in Singapore to build beautiful kitchen countertops and feature walls, boasting years of experience.

Rest assured that we will be there for you when you if you require our assistance.
Frequently Asked Questions