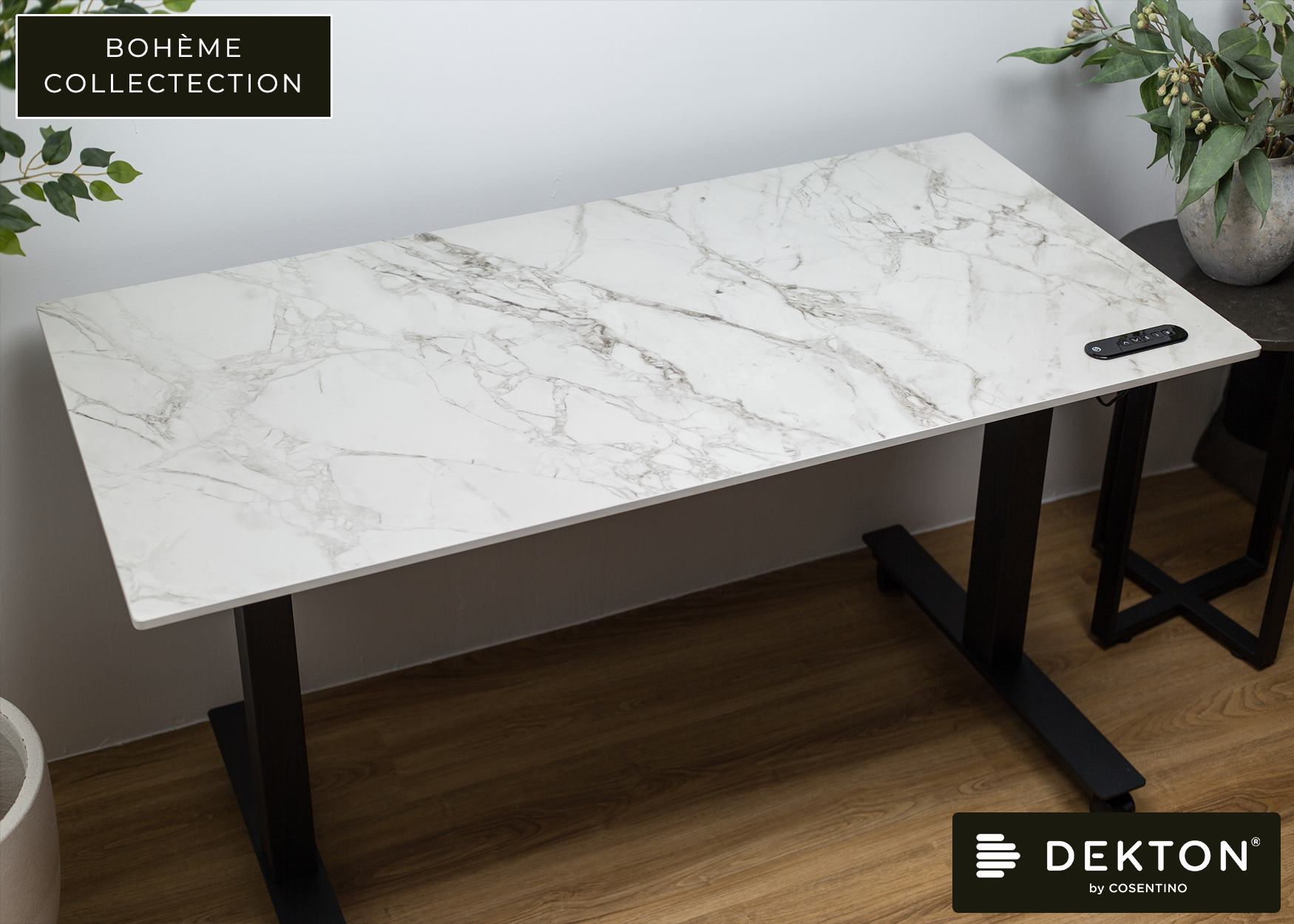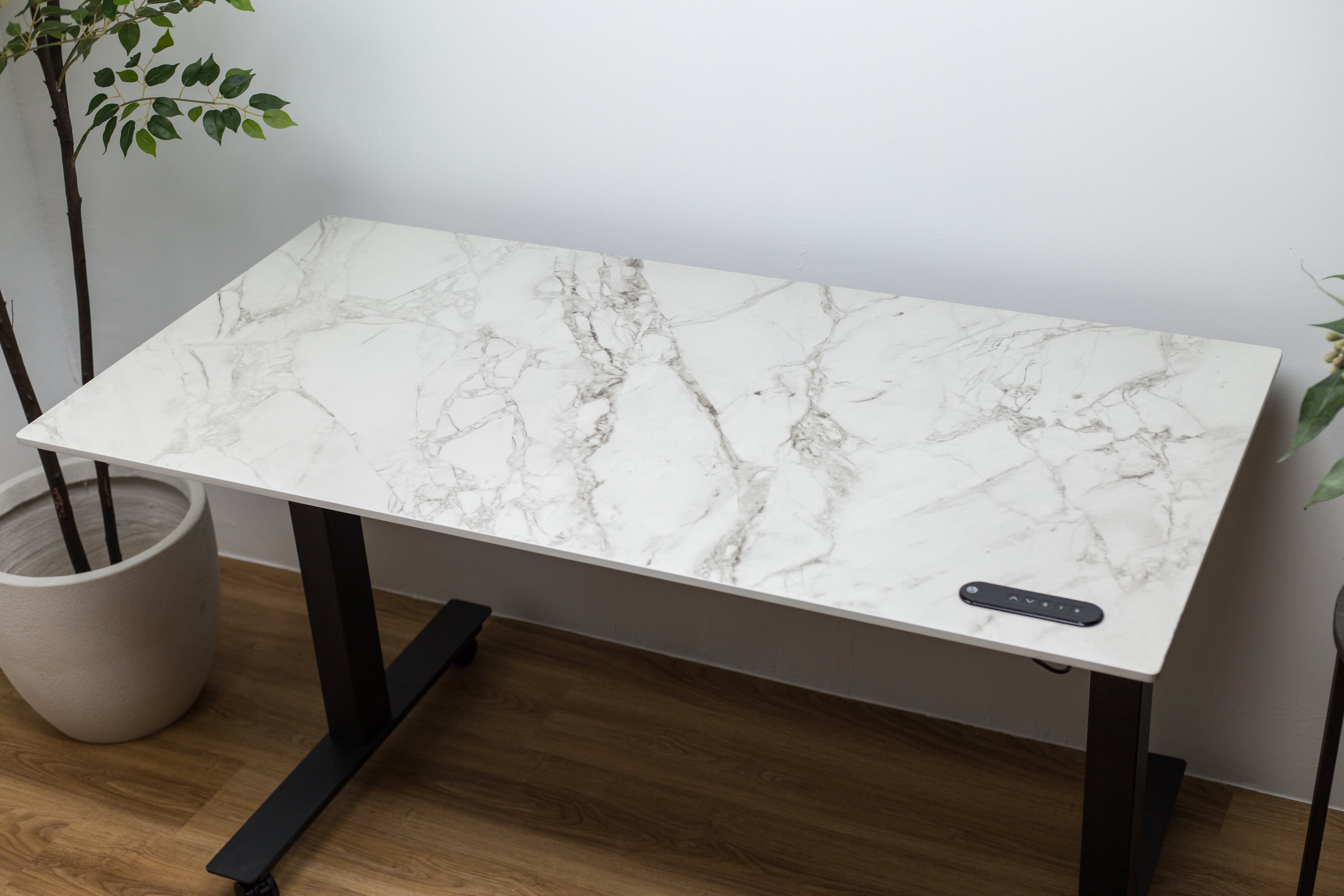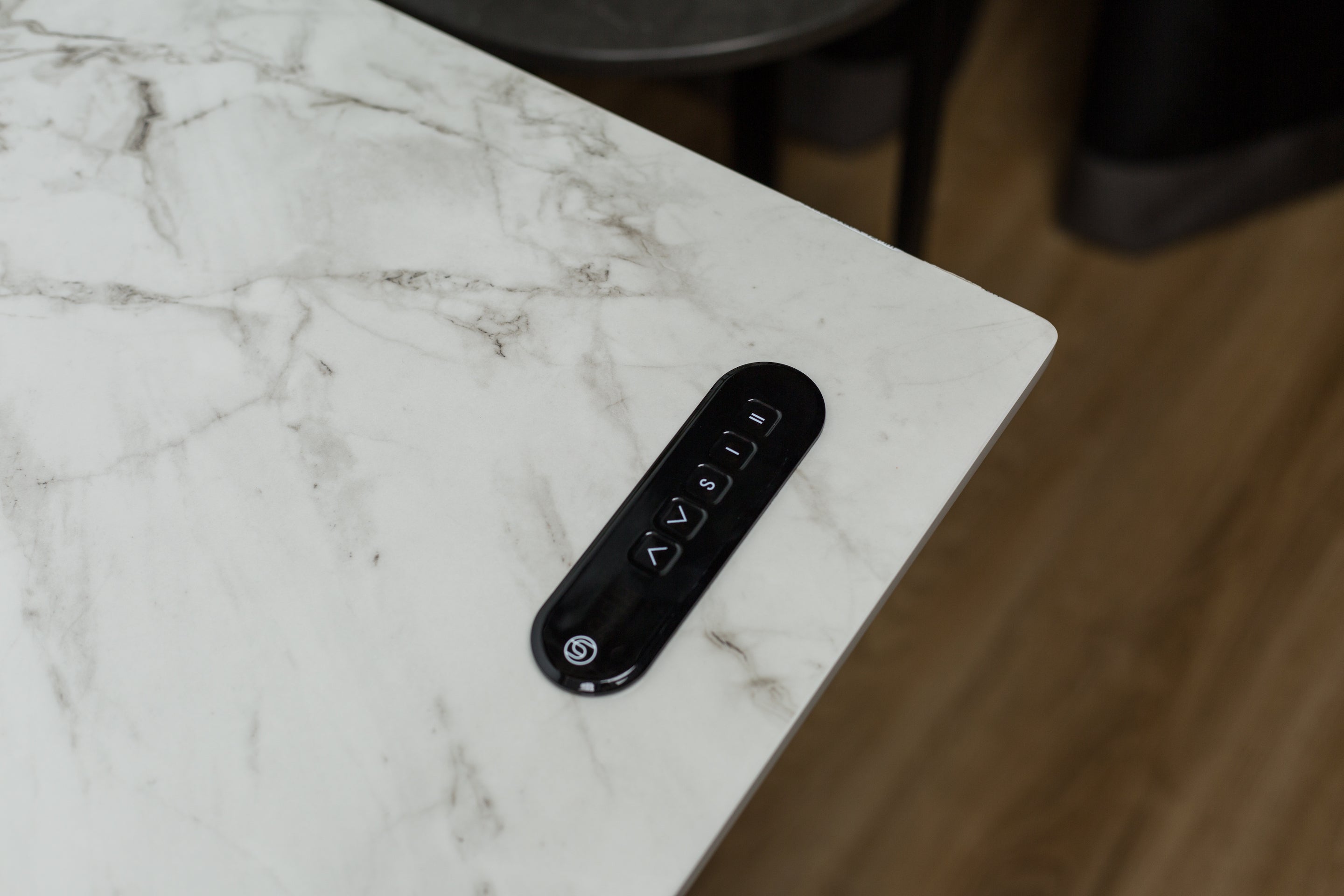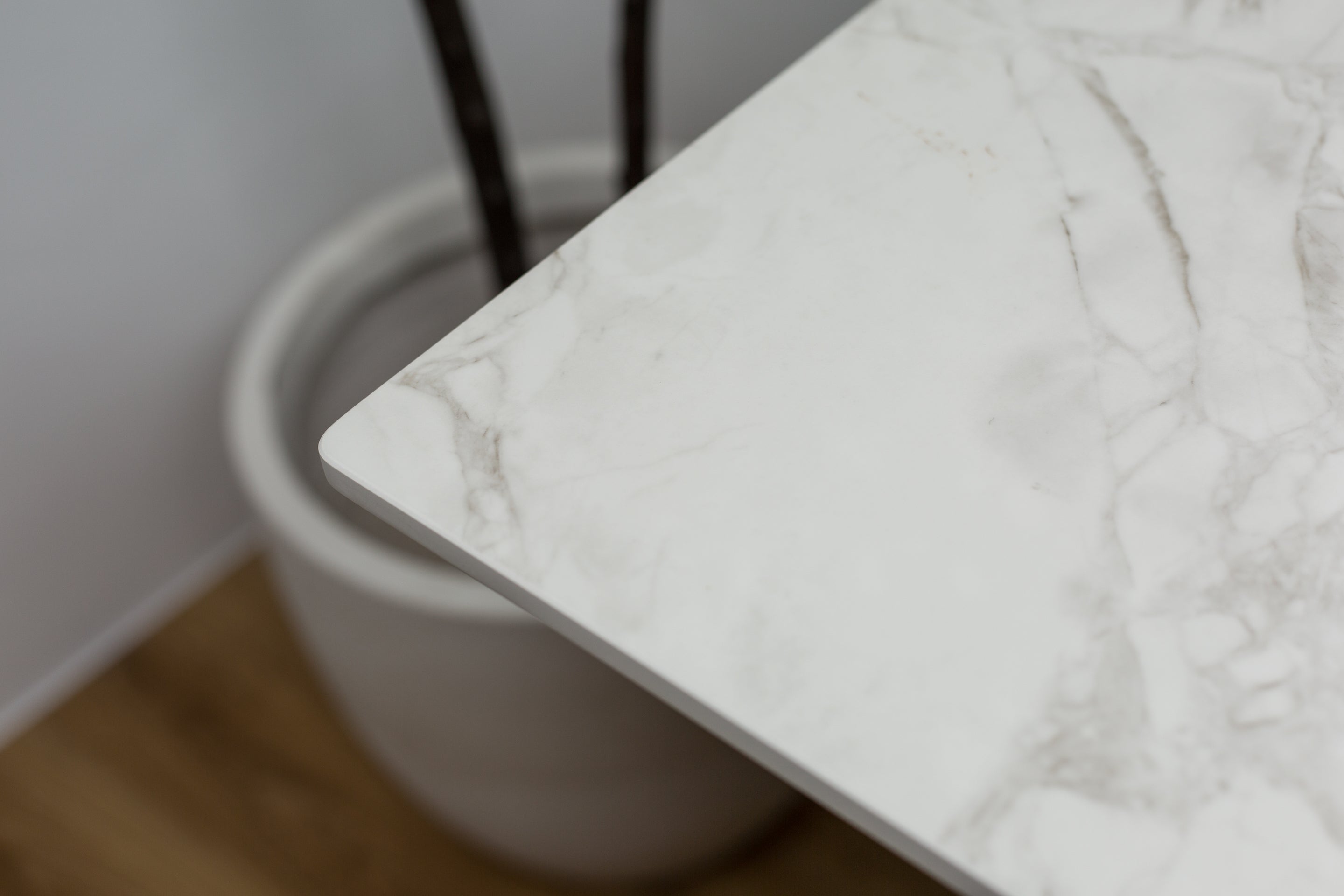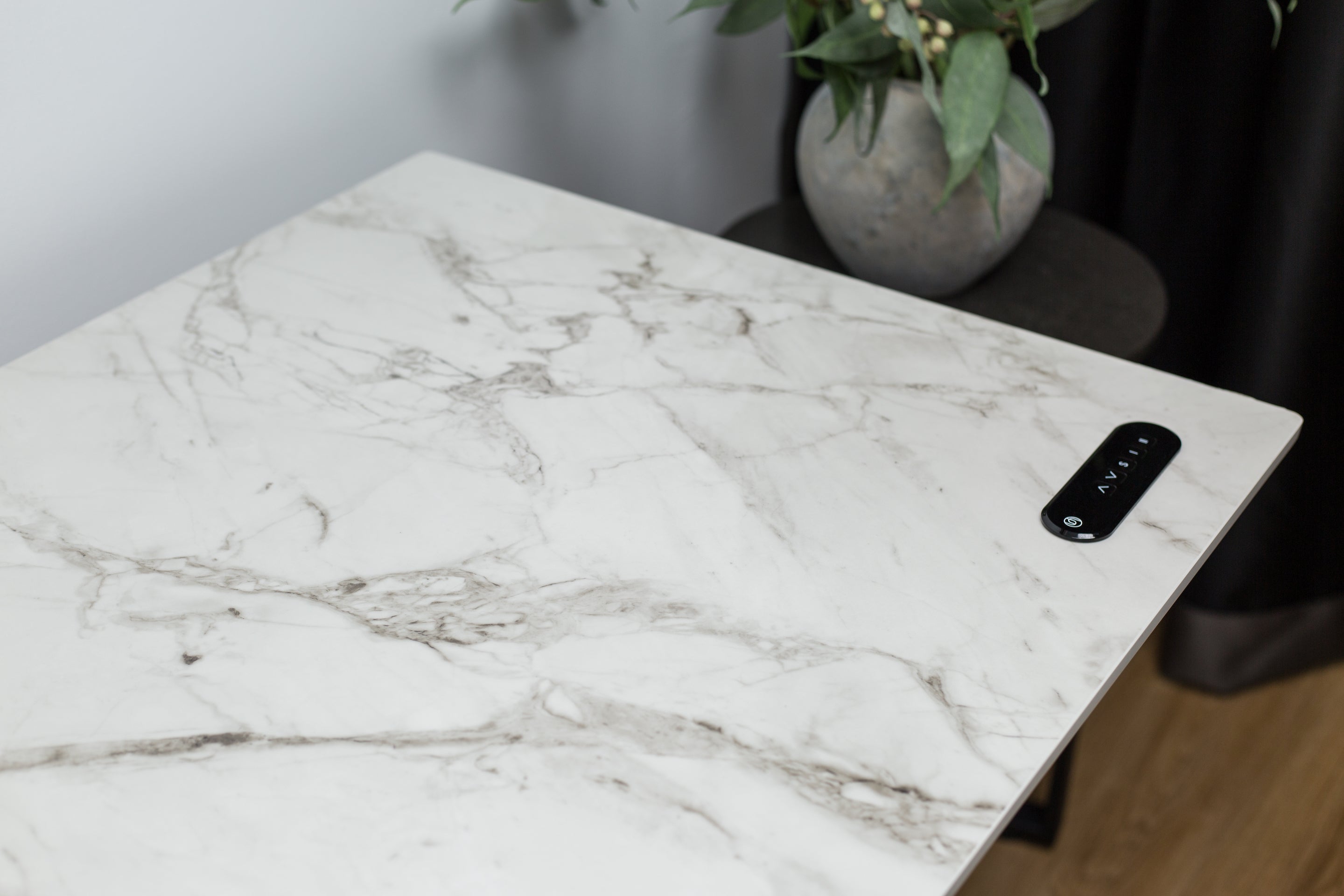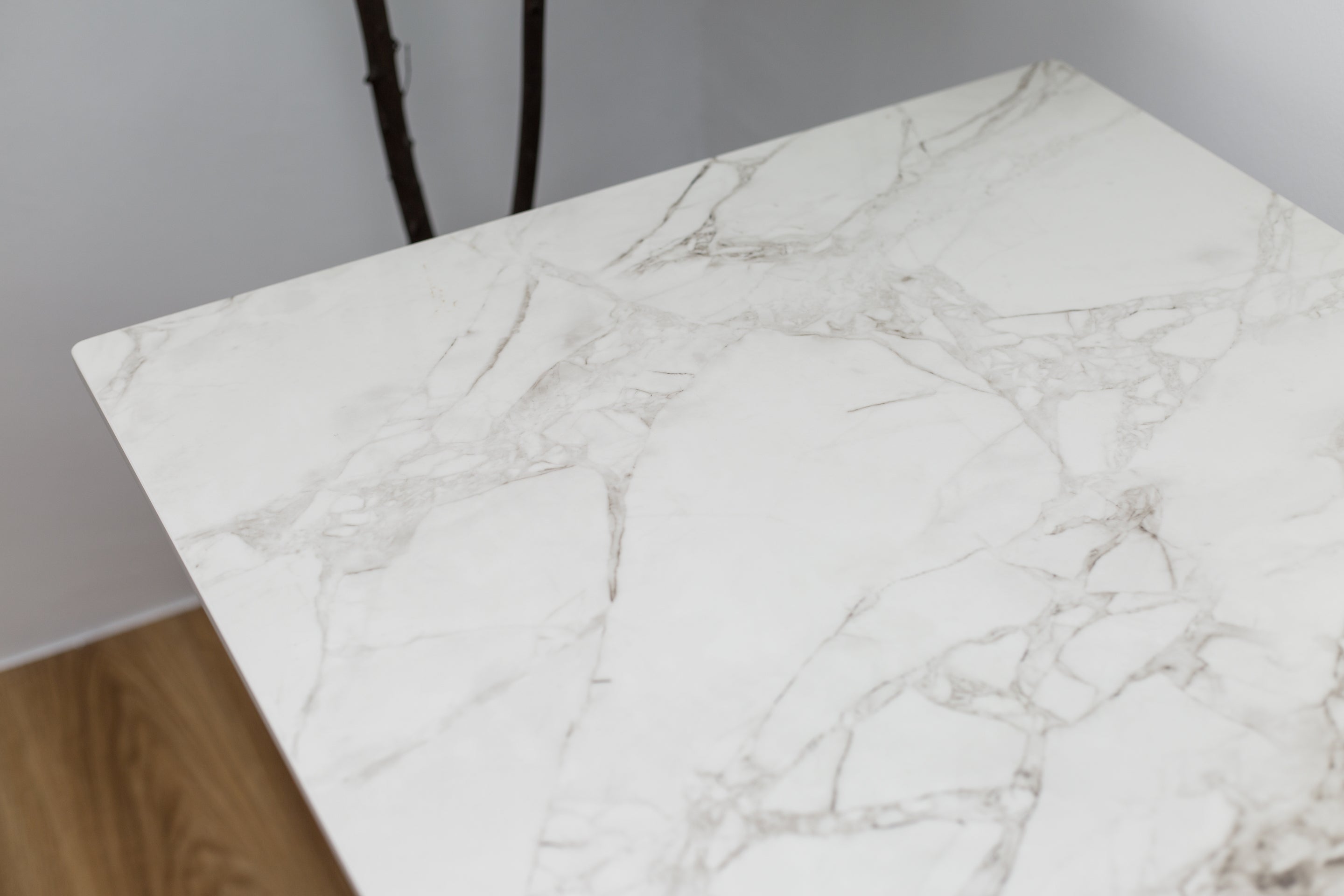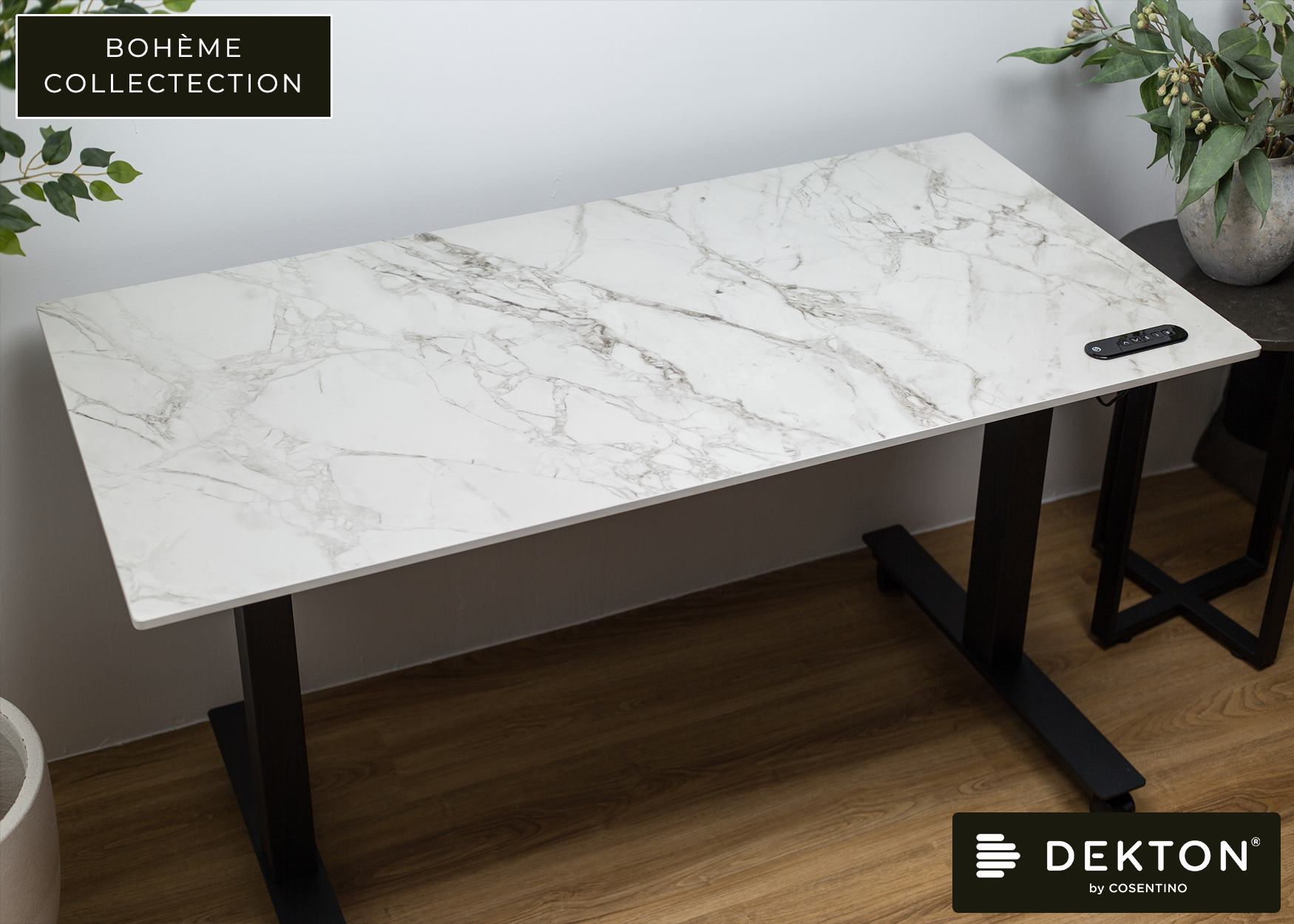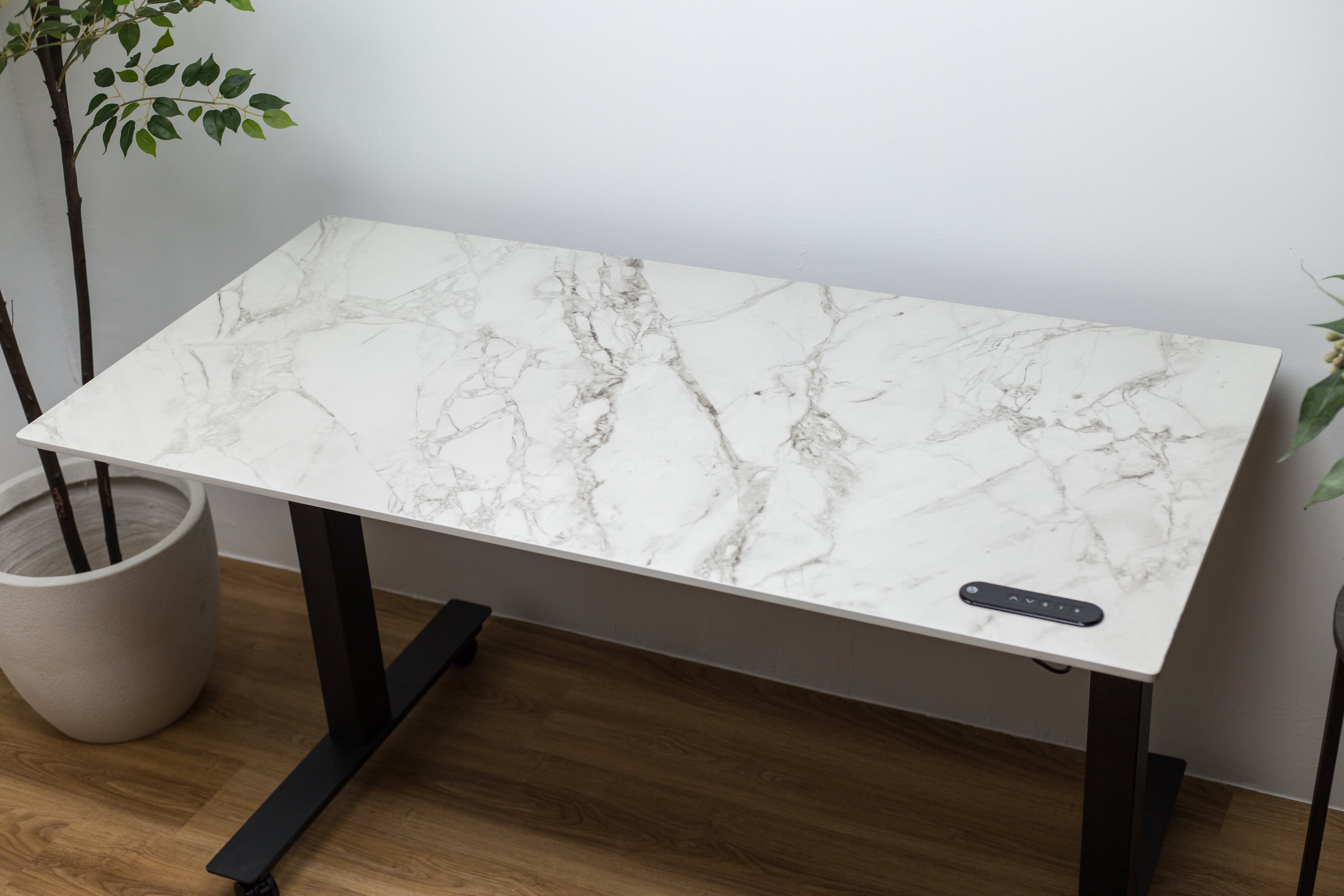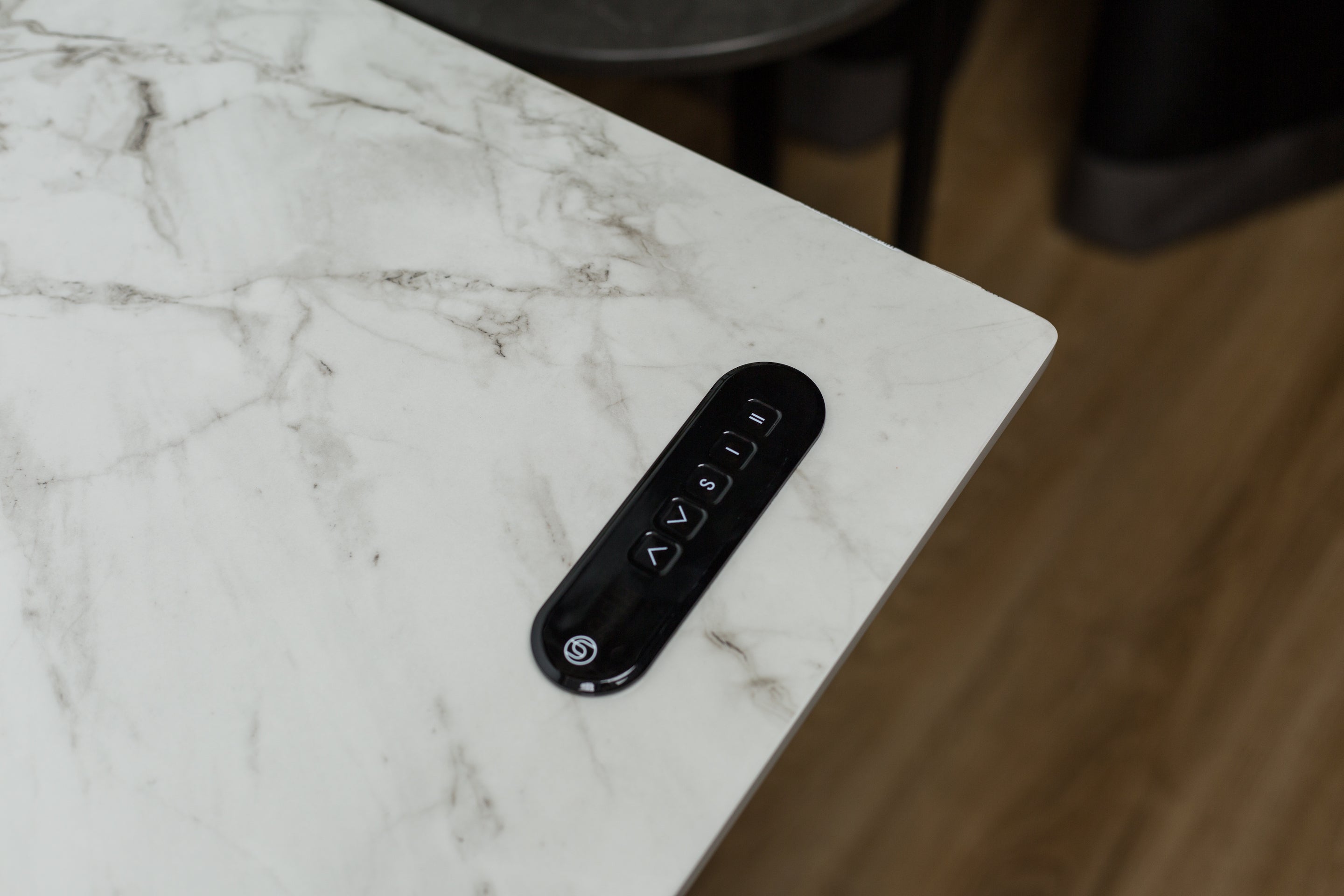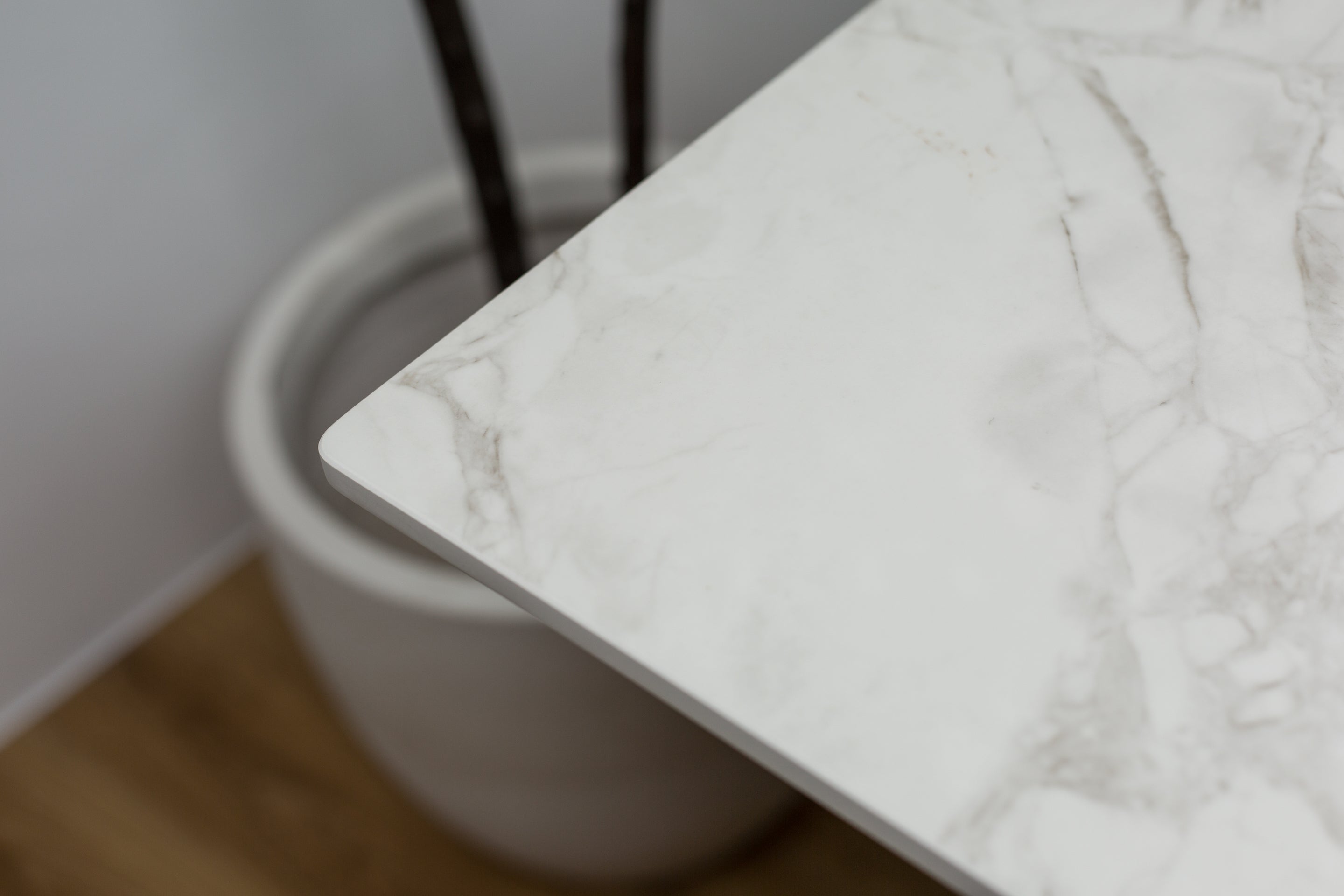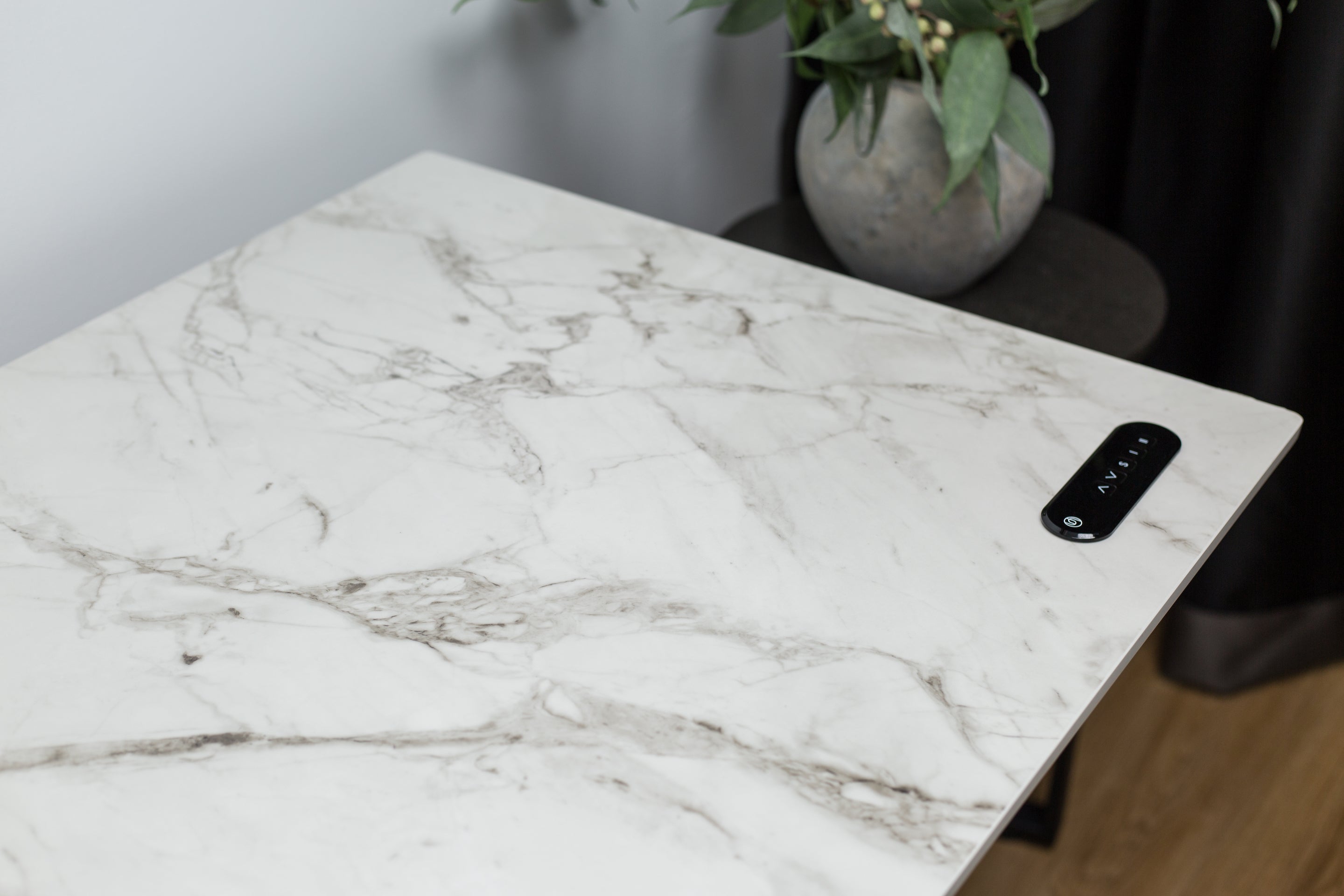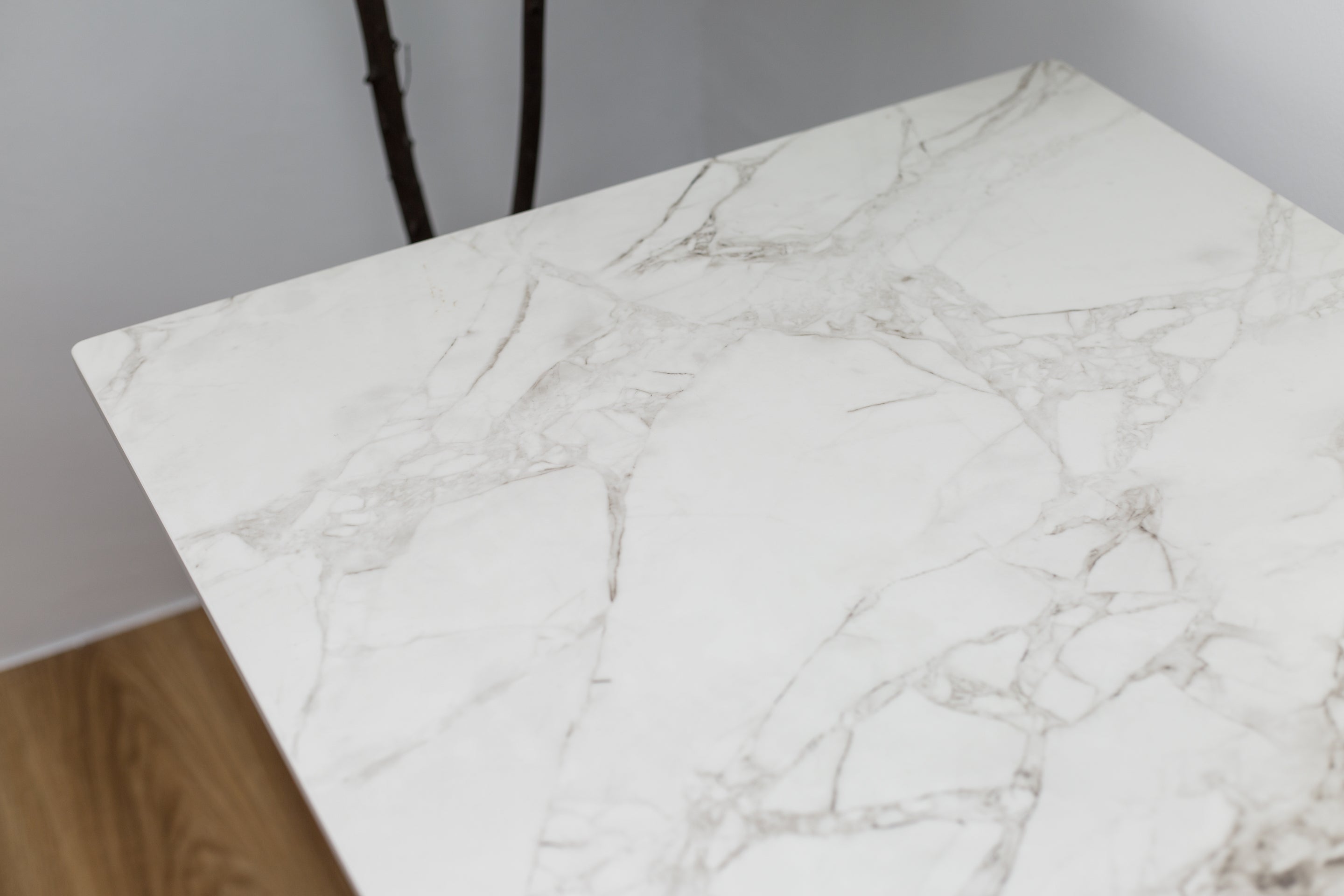 Unique Piece
Bergen Sintered Stone Standing Desk
$1,970.00
Material - Sintered Stone (Dekton)
Free Delivery

1400mm by 700mm

12mm thickness

Polished Finish

Made In Spain
Scratch
Resistant
Stain
Resistant
Chemical
Resistant
View at Showroom
Bergen
Inspired by natural Portobello stone, Dekton® Stonika Bergen strives for perfection in tone, structure and depth. The beauty of its greyish veins with sculptural pattern, on an off-white base. A design loaded with personality and elegance.
Dekton by Consentino
Dekton is Cosentino's innovative, ultra-compact and high-performance surface that offers endless design possibilities for outdoor and indoor spaces. A blend of natural quartz stone, porcelain, and glass are fused and compressed under high pressure to create a material that is extremely dense, compact and non-porous.
Extreme durability
It is highly scratch-resistant and stain-resistant.
Fire-resistant
Dekton is a fire-proof material that is safe to set your cups and the occasional hotpot.
Slender, but strong.
At only 12mm thin, this tabletop is very sleek yet extremely durable. It is not often to find stone tabletops that are this slender yet this strong.
Rounded corners.
Ever corner is rounded and is child-friendly.
Flat polished profile.
The profiles are chamfered for a sleek and modern aesthetic.
Integrated Control Panel
To sit or to stand? Why not both? Adjust to your desired height with a simple touch. Get into the deep flow of work while your body discreetly adjusts to your most comfortable stance.
Touch-sensitive.
The touch-sensitive control panel allows you to effortlessly switch positions.
2 Memory Presets.
The integrated control panel has 2 memory buttons to save your preferred table heights.
Our Guarantee
Every Standing Desk comes with 3 years warranty that covers:
Stone tabletop from manufacturing defects

Motors responsible for height adjustments

Standing desk frame
Want it in a different

color?
Reach out to us to start building a desk that will be a perfect match with your creative space.
Contact Us